South Dakota's Premier Entertainment Company
Professional DJ with Over 20 Years of Service
VanMeter Entertainment, formerly the Dancing Jukebox, offers disc jockey entertainment for weddings, corporate events and school parties in Aberdeen, South Dakota and the surrounding area! You need an experienced DJ with a great personality who can really bring the party! We will customize our emcee and entertainment services to fit your taste.
For a truly unique experience for your event, please contact us today!
Customers Testimonials
We booked The Dancing Jukebox for our wedding reception and we could not have been happier with our experience! I forgot to mail back the contract for a long time and Rob was great about keeping me on the schedule and reminding me about returning it! All throughout planning, Rob was extremely accommodating with all of our wishes, even let us change plans last minute right when we got to the reception! The dance floor was packed all night long and all of our guests had a blast thanks to him! Our evening was so fun and perfect!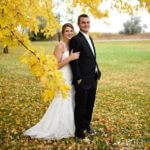 The DJ service was wonderful because Rob knew exactly what we wanted and made sure he was able to deliver it. The dance floor was packed all night. I'd recommend them to anyone!
Rob was absolutely fantastic. The song choices were a lot of what we had given him as requests and due to that, we never had an empty dance floor. He did such a great job at making sure everyone stayed as engaged in the dance as possible, and found new and amazing ways to do the traditional things (garter and bouquet). We booked VanMeter entertainment over a year in advance just to make sure we got him- I wouldn't have wanted anyone else!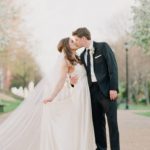 Wonderful music. I was very happy with his music selections the entire night. We had a unique first dance song that required some editing, and I was pleased to hear it for the first time during the dance.
After looking around for a DJ, at fairly short notice, we found VanMeter Entertainment. From the start Rob was professional and easy to work with. Setting up the meeting to go through the day and what songs etc so forth, it was possibly the easiest part of the wedding! Throughout the night, the music was spot on and people were having fun, dancing and the personal approach Rob and his team gave us helped the night go smoothly. Would highly recommend and couldn't thank Rob enough for a good night of fun music and entertainment.
VanMeter Entertainment is by far the best DJ service around. We had them for our wedding reception and they had everyone on the dance floor the whole night. Rob is easy to talk to and made our reception stress-free. Since our reception, I have received numerous compliments on the DJ service we used. I would highly recommend using VanMeter Entertainment!!
Rob was amazing! We gave him the challenge of mixing Afrobeats music with music traditionally played at (SD weddings). Music is extremely important to my husband and his friends/family who are from Nigeria. Rob kept the dance floor busy all night long and he absolutely exceeded our expectations!!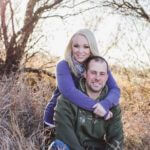 VanMeter's attention to detail is remarkable and they gave us great ideas for our reception songs and the flow of how the reception would go. The evening was truly flawless and we received numerous comments from family and friends about how great they were at keeping the evening eventful.
We would highly recommend Rob to anyone who wants to have a fun, enjoyable, and stress-free wedding party. Rob was great from the first meeting we had with him. He always asks for your input for the night. He has an app that allowed us to pick music prior to the night. While at the dance, he always made sure the songs were what WE wanted without overwhelming us. He was open to our ideas and incorporate them into the night seamlessly. Again, we would happily recommend Rob to anyone looking for a great DJ in the Aberdeen area!
Let's create your unforgettable experience.
Request A Consultation
Contact Us Now